Old Arizona Brass Band

Recreating the Music of the Arizona Territory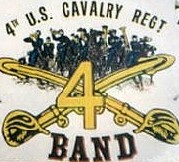 OABB Music CD Information

We are happy to sell quantities of our CDs to resellers and will offer a wholesale price.  For information please contact: OABB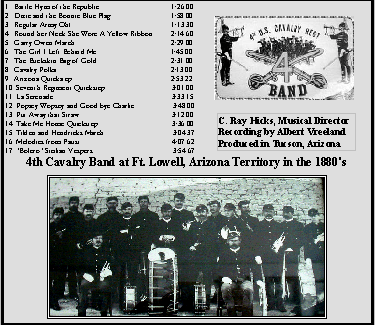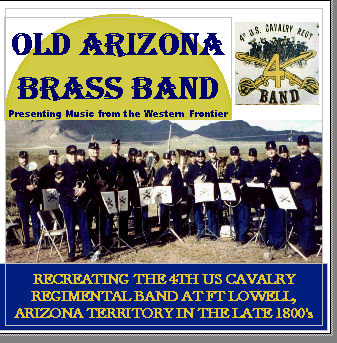 Page updated April 24, 2018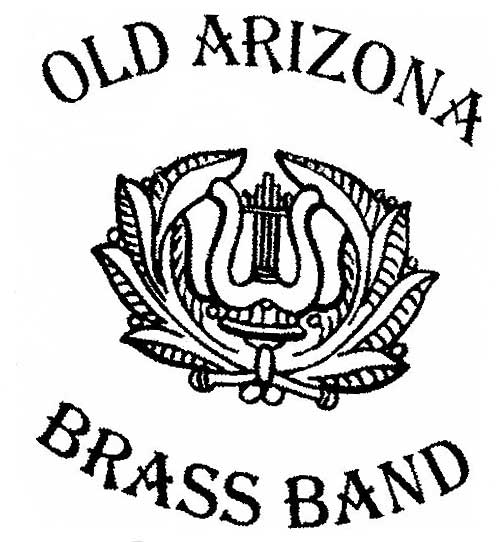 This will take you to CD Baby where you can listen to our album's songs and even download individual songs.

Music From the Western Frontier - Vol. 1

Music from the Western Frontier - Vol. 2, Issued 2010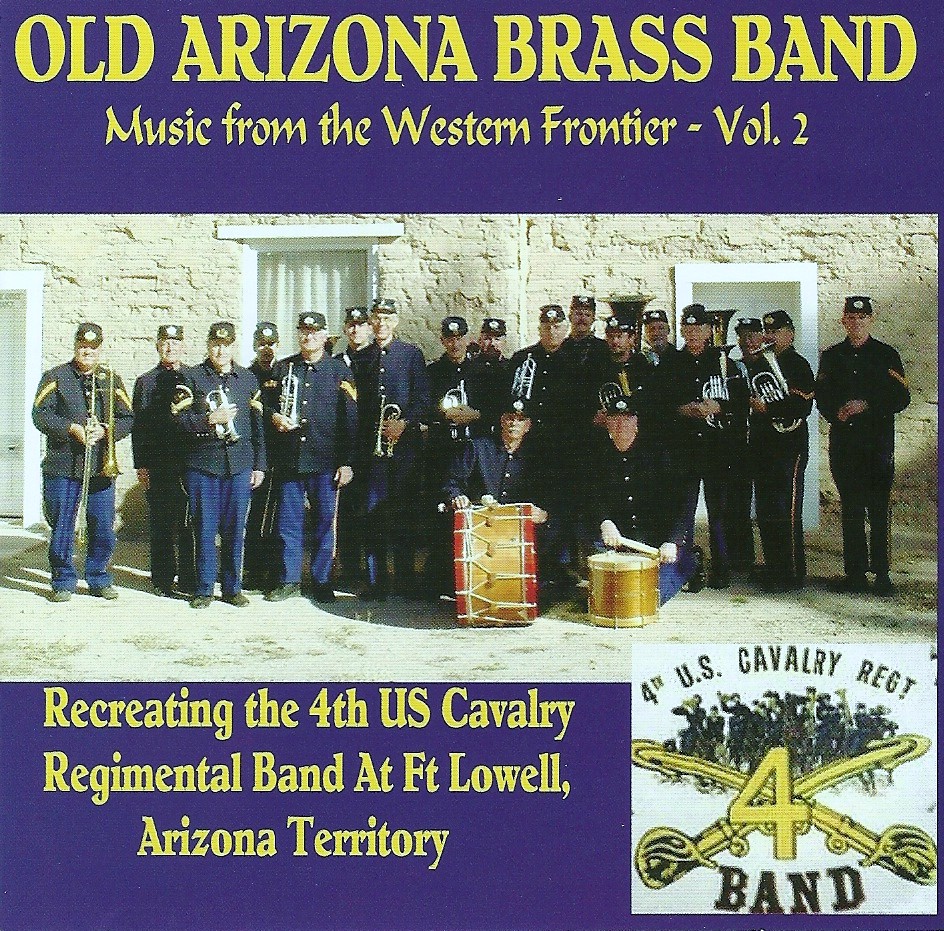 Songs on Volume 2

1. Spirit of the North    



       2:57
2. Moonlight Polka




       3:19  
3. Buena Vista March




  1:45

4. Mayflower, Andante and Waltz            4:05

5. Express Train Galop



       2:40
6. Polonaise Royal Decree


        5:07
7. 11th US Infantry March



   3:21
8. Anvil Polka






  4:25
9. Bohemian Girl





    4:30
10. Gilmore's Triumphal March

        3:08
12. Skyrocket March




    2:50
13. Graceful, Andante and Mazurka        2:06

14. Queen of the West Quadrille

      4:07
15. Marse Henry March



       3:40
16. Cavalry Quick Step



        2:30
The Old Arizona Brass Band is proud to announce that we have just produced a second music CD that complements the first CD issued in 2001.  Both of these CDs are available for purchase through CDBaby.com.  You can see both of our CDs on their site, a sample of each song, and purchase information by clicking here: SEE OABB CD PURCHASE INFORMATION
                          Resellers please contact us for quantity wholesale prices.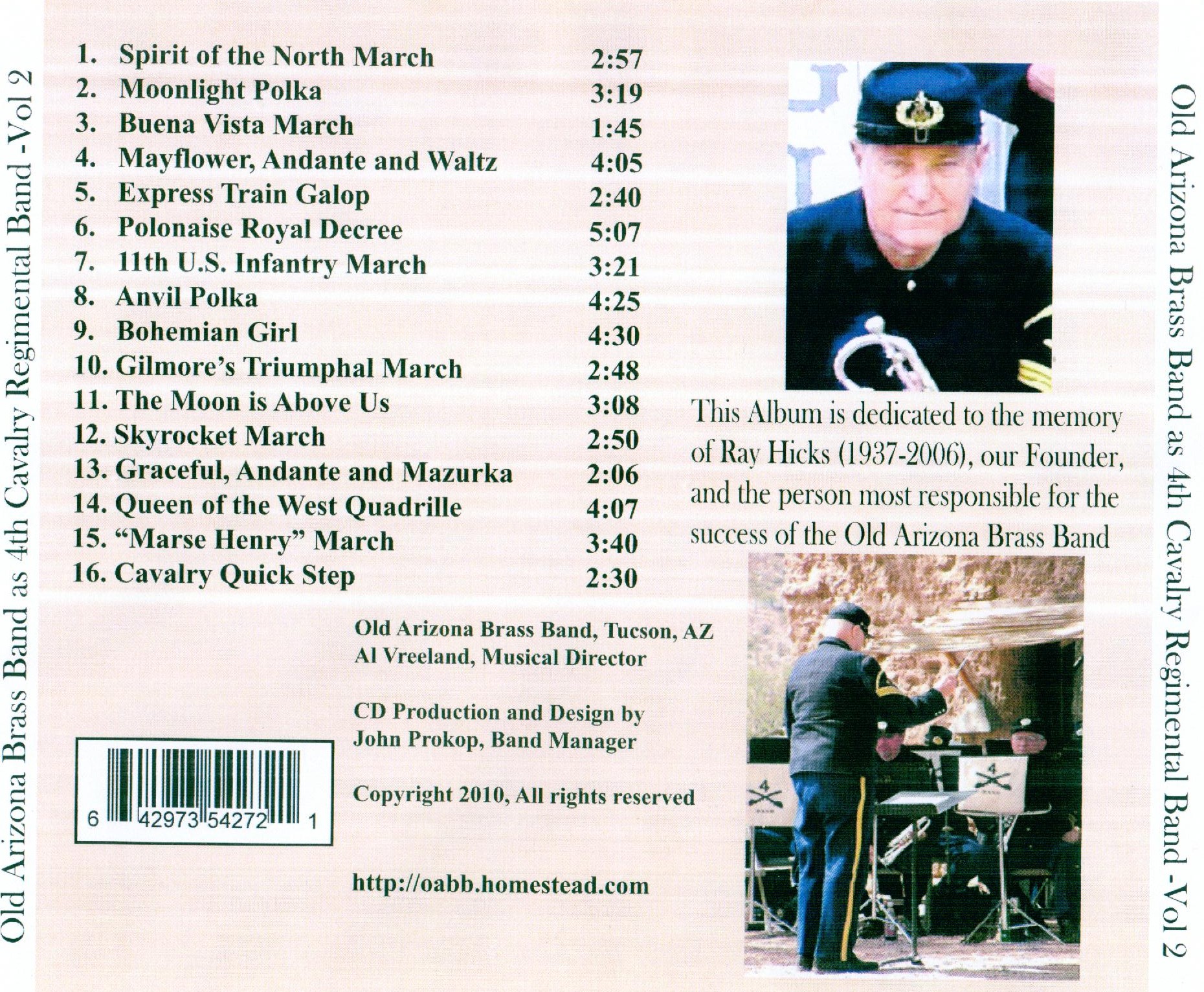 Presenting music from the Western Frontier, Vol. 1, Issued 2001